MARCO STECCHI  BARITONO by An Roos Stecchi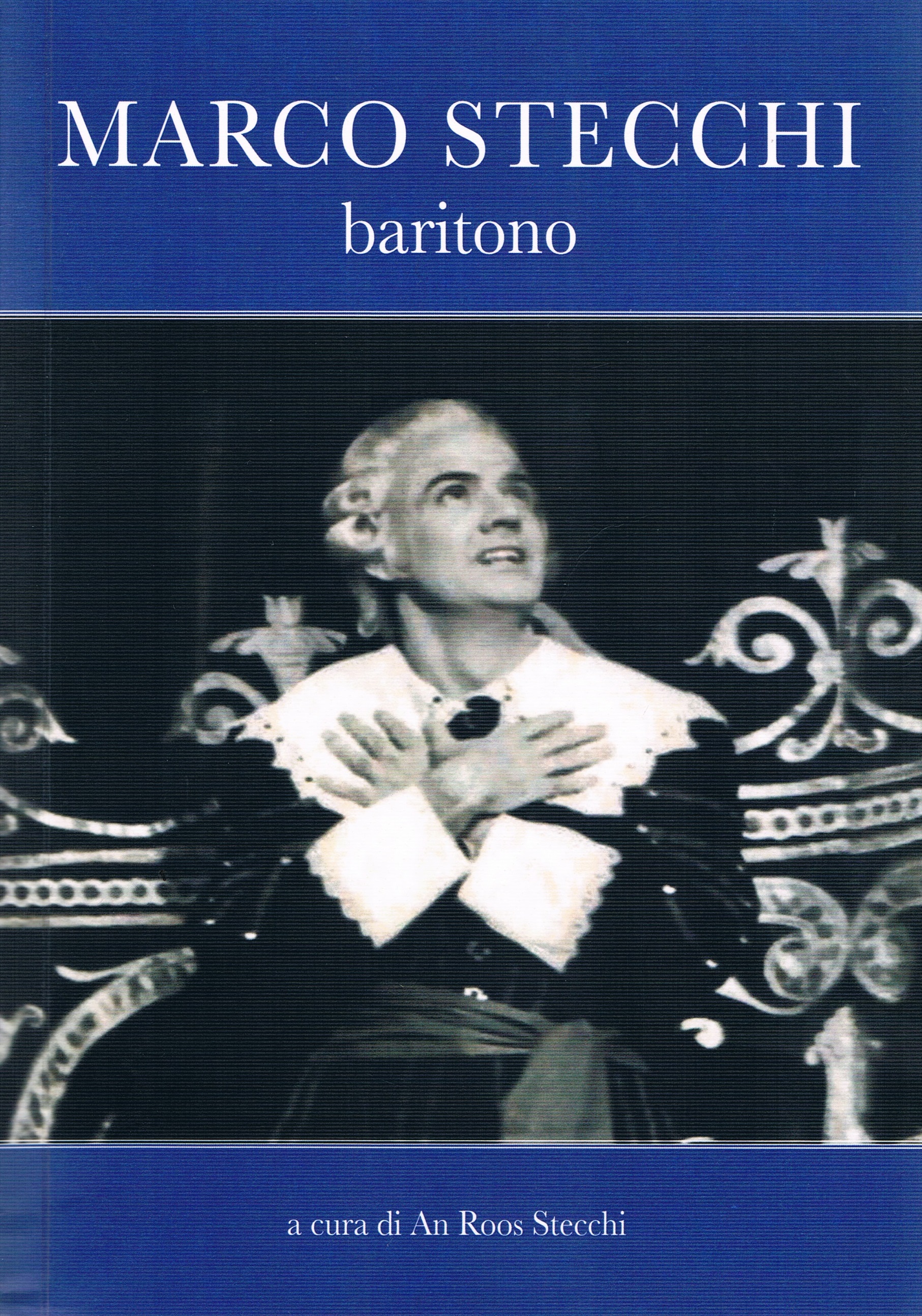 570 pp published in March 2021 + click here for the baritone's website

During my high school years I spent many an evening or afternoon at the Ghent and Antwerp opera houses. The baritone I heard most at the Ghent Royal Opera was Marco Stecchi (b. 1928) who was one of the most celebrated artists at that house. His popularity was immense with the Ghent audience.  His vast repertoire ranged from the belcanto composers to the verismo warhorses. His engaging stage presence, the technical ease with which he sang were very impressive whether as Rossini's Figaro (a role he also recorded), Rigoletto, Jack Rance or Barnaba.
An Roos (click here), his second wife, has now written a most outstanding biography of her husband covering his long career in every detail starting from his graduation as a pharmacist, his initial studies with Raoul Frazzi and sometime later with Ettore Campogalliani at the Milan conservatory until his last stage performance in 1995.  
The three generations pharmacy which started with his father is still there by the way. Yet Stecchi never sang a "to the manner born apothecary role". Therefore there is no Haydn's Lo Speziale or Donizetti's Il Campanello to be found in Stecchi's full career chronology. The chronology is a work of art and there is also an enormous amount of photos both on and off stage.
These photos include rare images of the baritone with other stars such as Renata Tebaldi, Giuseppe Di Stefano, Luigi Alva, Mirto Picchi, Giuseppe Gismondo, Renato Cioni, Gianni Raimondi,  Leyla Gencer, Tita Ruffo, Gino Becchi, Carlo Tagliabue,  Rolando Panerai, Renata Scotto, Aldo Protti, Carlo Zampighi, Ottavio Garaventa, Lando Bartolini, Flaviano Labo, Luciano Pavarotti, José Carreras, Salvatore Fisichella, Renzo Casallato, Juan Pons, and many others.  
The book also includes a CD with extraits of live performances (Ballo-Otello-Chenier-Pagliacci-Rigoletto-Trovatore, Faust, Barbiere and Luisa Miller).
The baritone now lives a happy retired life in Greve in Chianti. His two sons Gianni and Paolo are both pharmacists too. Likewise Paolo developed an excellent baritone (click here) as well and he married the South African soprano Marisa Vitale (ex-wife of Giancarlo Del Monaco) with whom he has a daughter. Gianni (click here) was a more than talented pole vaulter; a talent he passed on to his son Claudio (click here + here).
A remarkable family!
This treasure of a biography should belong in every self-respecting opera library.

Rudi van den Bulck, June 2021